2016 Deutschland
Setlist 2016 Deutschland:
Fakten 2016
Konzert- bewertung: 9,0


Skala 1 (nicht gut) bis 10 (TOP!)

Stand 23.12.2016 (722 Bewertungen)

Top 10 Hits: 10



Top 10 Hits: 10 (0 davon im Medley) = 10

Platz 1 - Faded
Platz 2 - These words
Platz 3 - Belfast child
Platz 3 - My man is a mean man
Platz 4 - Don´t you forget about me
Platz 5 - If tomorrow never comes
Platz 5 - Purple rain
Platz 6 - When you say nothing at all
Platz 10 - Life is a rollercoaster
Platz 10 - Music

Ø-Jahr Rock/Pop: 1991


Ø-Jahr Pop/Pop: 1991
Ø-Jahr komplett: 1975

Rock/Pop Anteil: c.a. 65%

Single-Hit Notierung: Platz 21

In den deutschen Top 100 Single Charts erreichten alle Rock/ Pop Songs vom Konzertjahr die durch- schnittliche Chart- platzierung: Platz 21

TOPSTAR 2016: Ronan Keating


Sympathieträger 2016: Stefanie Heinzmann
Kommentar
Night of the Proms 2016
Deutschland & Luxembourg 2016
Proms Deluxe 2016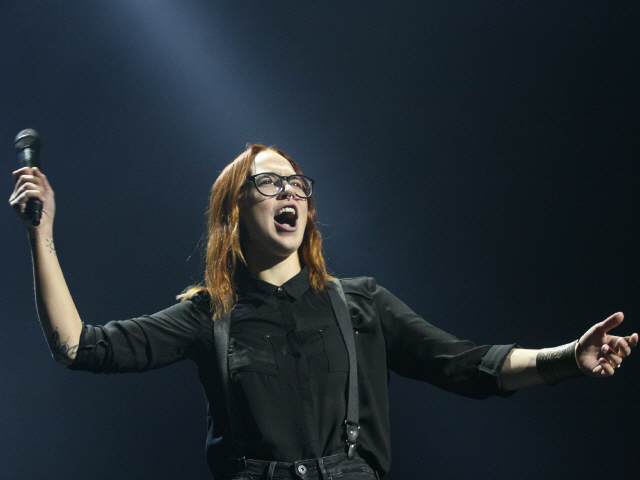 Die Tour der Night of the Proms in Deutschland ist gestartet. Und wie! Die Premiere in Mannheim bot für alle Geschmäcker und für jedes Alter ein großartiges Erlebnis. Proms Deluxe 2016!

Nach der erst zum Schluss brillianten Show in Antwerpen, erlebt die Show in Deutschland von Anfang an einen gekonnt aufbauenden Spannungsbogen, mit nicht zu vielen und tiefen Tälern. Bereits der Classic Act Time For Three heizt das Publikum an. Stefanie Heinzmann übernimmt mit Leichtigkeit und Hingabe die anlaufende Betriebstemperatur. Ihre warme und herzliche Art bildet den Boden für Ihre ruhige Interpretation vom Magehit `My man is a mean man´.

Die Proms-Wohlfühltemeratur ist erreicht und Fine Fleur interpretieren im Scalasound den Nr.1 Hit `Faded´. John Miles haucht nun den Sommer stilvoll ins Mikrophon. Beim Song `Summertime´ aus dem Musical Porgy & Bess stirbt normalerweise jeweils ein Protagonist, dies erreicht John Miles zum Glück nicht. Der Song passt zu ihm, wie `Music´ zur Night of the Proms.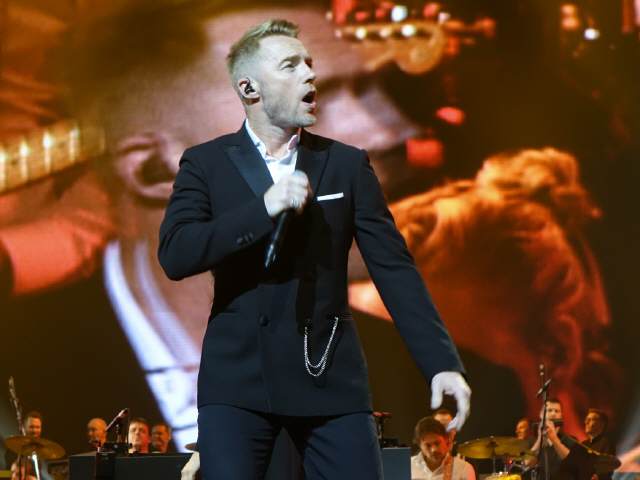 Schwungvoll präsentiert die neue Orchesterchefin Alexandra Arrieche die Ouvertüre aus Carmen und das Capricio Italien, zum nunmehr bekannten Outing von Tschaikowsky. Gegen jegliche Promstradition greift Natasha Bedingfield zum Mikrofon. Somit sind bereits jetzt vier Acts auf der Bühne gewesen. Natasha Bedingfield ist eine Rampensau par excellence. Sie verbindet ihr tägliches Workout (Dauerlauf und Dehnübungen) mit der glanzvollen Singerei auf der Bühne. Ihr seichter Popsong `Unwritten´ und das gefühlvolle `Soulmate´ katapultieren die Sängerin in die Herzen der Zuschauer.

Für diesen Moment braucht Ronan Keating nur drei Sekunden. Bereits nach den ersten Tönen von `If tommorow never comes´ geht ein Raunen durch die Halle. Er bleibt anschließend dem Kuschelrock treu und vollzieht seinen Megahit `When you say nothing at all´. Nun wird die Handbremse gelöst und Ronan Keating kann seinen Hit `Life is a rollercoaster´ mit Sturm ins Publikum ausleben. Der Keatingshow hätte ein weiteres Up-tempo Song gut gestanden. Nichtdestotrotz ist dies der Höhepunkt vor der Pause. Das Arrangement ist perfekt zur Party erschaffen worden. Ein kräftiges BRAVO an die Schöpfer!


Die Kritik zum zweiten Teil der Show folgt in der fernen Zukunft