2013 Holland
Die Night of the Proms 2013 NL:
*Battle 2013:
Russischer Tanz: Trepak (aus der Nussknacker Suite - Tsjaikovski, 1892) / Million Voices (Otto Knows, 2012) / The Young Person's Guide to the Orchestra, Op. 34 (Benjamin Britten, 1946) / Mama (aus Bohemian Rhapsody - Queen, 1976) / Trompetenkonzert Es-Dur (Haydn, 1800) / Scaramouche (aus Bohemian Rhapsody - Queen, 1976) / Land Of Hope And Glory (Elgar, 1907) mit Text aus Music (John Miles, 1976) / Jesus Christ Superstar (Lloyd Webber,1970) / Brand New Day (aus dem Film `The Wiz - Das zauberhafte Land´ Vandross, 1978) / 4 chords (Axis of Awesome, 2011) / Pompeii (Bastille, 2013) / Bad Romance (Lady Gaga, 2009) / Poker Face (Lady Gaga, 2008) / Wake me up (Avicii, 2013) / Viva la vida (Coldplay, 2008)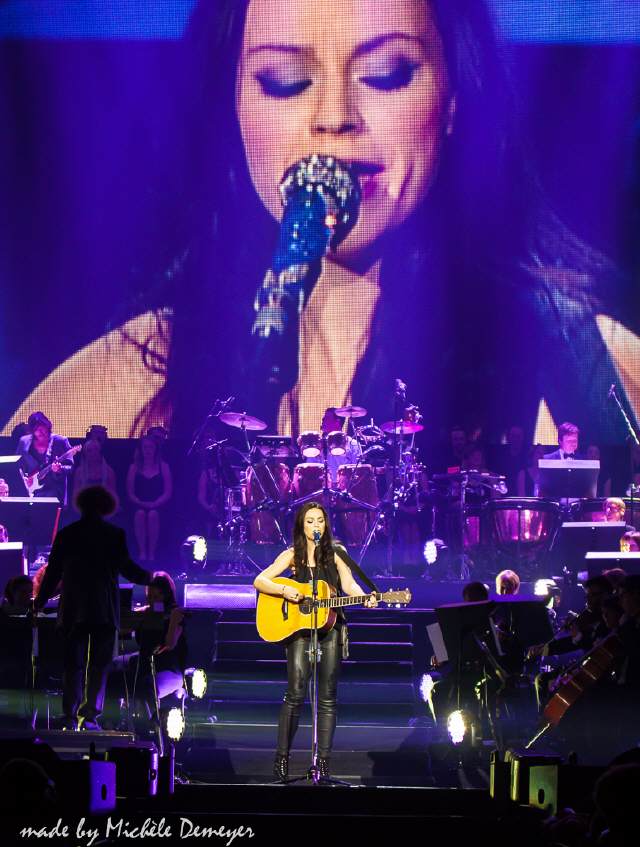 Steven, big Dutch NOTPfan, was at the NOTP concert in Rotterdam on 23 November. Here are the most important pieces from his report. Thanks, Steven !

The first thing that caught the attention at the Ahoy in Rotterdam was the beautiful overture, with a prominent role for the choir Fine Fleur, and after that the new host Joris Linssen. He is mostly known as a sympathetic TV presentor, but he also is a singer in a Mexican music band, Caramba. So he performed a short version of Mink DeVilles "Demasiado Corazon", which became his – sometimes a little artificial – theme during his, at times a bit uncomfortable, presentation: "a (too) big heart", ours and that of the artists, for music. I think Carl Huybrechts achieved better in reaching out to the audience and to make them enthusiast, but we are more than happy to give Joris a second chance next year!
Waylongave a great performance, with his raw but wide ranged voice, catchy soul and blues sound and a dynamic stage appearance. The orchestral arrangements matched beautifully with his two songs!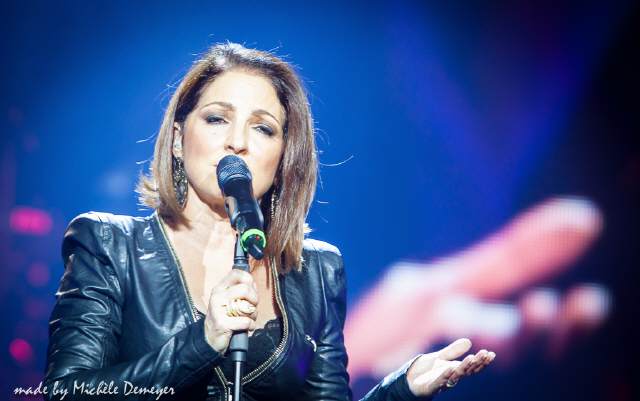 Orchestra and choir were superb as always anyway. The choice of classical pieces was excellent and the very fast performance on the piano with many ingenious variations by Hiromi gained a lot of respect from the public. The Battle, Fine Fleur vs. Il Novecento this time, was very nice, but missed some of the impact it had two years ago.
We were very positively surprised by Amy MacDonald. Her songs we had heard over and over again on the radio over the last couple of years, but she had a very good live voice and her take on the Bruce Springsteen song really added something to the show. Despite her safe hiding behind guitar and het Scottish microphone, we found her sparkling and original.

In contrast, Wyclef Jean was more easily forgotten, although he was the first artist to get all the people from their chairs – but not because of his vocal qualities. He sang a long, swinging medley (or were it two?) of his hits and then disappeared again from the stage. No "Ne me quitte pas" unfortunately. However, Jacques Brel is very famous in Holland too!
Also not vocally very strong this Saturday was the show's headliner, Gloria Estefan. Only halfway through her second song, when she was singing the unknown songs of her last album, she became in good voice. Happily, after that things became very festive again because of her latin classics on beautiful arrangements and accompanied by stirring percussions.

Add up the beautiful light show of the evening and we drove home feeling very entertained and satisfied.