DVD Vol.2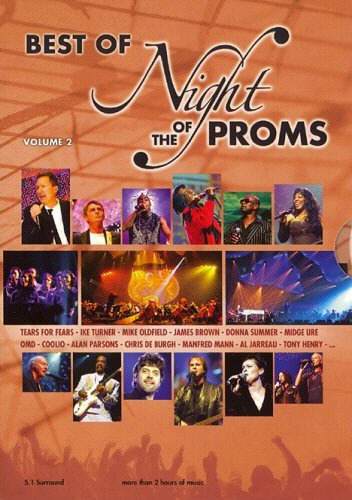 Die zweite DVD der Night of the Proms ist veröffentlicht worden. Es sind wieder eine Vielzahl von Höhepunkten der letzten Jahre auf der DVD zu finden.

Die Trackliste zur DVD Vol.2:
Der Kommentar:

Die Zusammenstellung ist wieder sehr gelungen.
Große Meilenstein aus den letzten 10 Jahren klopfen an den Bildschirm.
Alan Parson`Eye in the sky´ und John Miles `Music´ entführen den Zuschauer unaufhaltsam in die Proms-Welt.
Dazu werden noch die Orchesterwerke `McArthur Park´ oder Mike Oldfields `Tubular Bells´ einzigartig dargeboten. Die Arragements und Darbietungen sind von ihrer Qualität kaum zu überbieten (ausser vielleicht die Playbacknummern von Donna Summer,...)

Leider ist auf der zweiten DVD nur ein noch nicht veröffentlichtes Stück zu finden. Auch ältere Werke sind bis auf Alan Parson und Al Jarreau auf der DVD nicht zu finden.
Einige `unreleased´ Tracks hätten der Compilation gut gestanden und wären für Fans ein großes Geschenk und ein weiterer Kaufanreiz gewesen!!!