DVD Vol.5
Selecteer uw taal / Select your language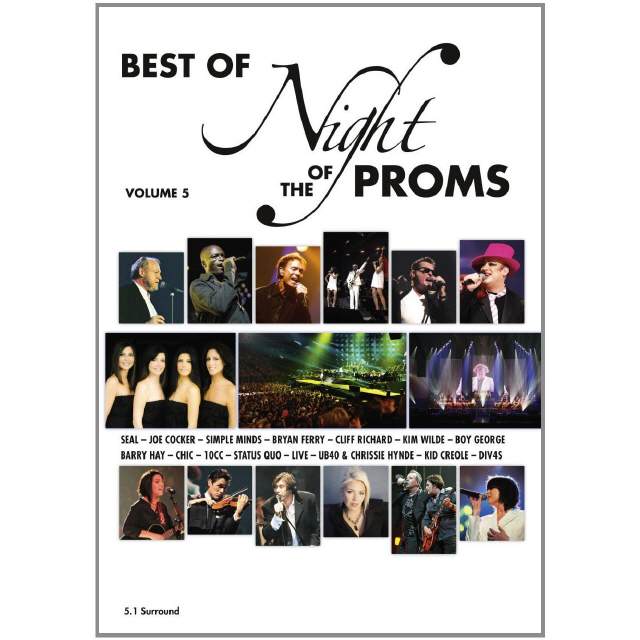 Eine fünfte DVD der Night of the Proms wurde im Herbst 2011 veröffentlicht.



Kommentar:

Highlights: Seal - `Killer´ und Barry Hay - `Radar love´ plus drei weitere unreleased Tracks!

Cliff Richard wurde leider nicht mit seinem Megahit `We don´t talk anymore´ berücksichtigt. Ebenso präsentiert Boy George nicht seinen Megahit `Do you really want to hurt me´ oder `Karma Chamaleon´- sondern `Victims´. Die Top Acts Grace Jones und John Fogerty aus Belgien und Holland 2010 sind gar nicht auf der DVD. John Miles fehlt zum ersten mal auf einer Proms DVD überhaupt. Dafür gibt es solide Tracks von Wiederholungskünstlern wie Joe Cocker, Roger Hodgson, Simple Minds, UB40 und Chrissie Hynde.

Man hätte zudem gerne einen Fanwunsch auf der DVD gesehen: Alphaville `Forever young´, Oleta Adams `Get here´ oder Sinéad O'Connor mit `Troy´ , Shaggy, Sting, Cyndi Lauper, Andrea Boccelli,... wären klare Kaufentscheidungen gewesen.




Weitere Vorschläge für die DVD Vol.5:

Habt Ihr weitere Vorschläge für eine mögliche siebte DVD,
dann schreibt Eure Wünsche ins Forum